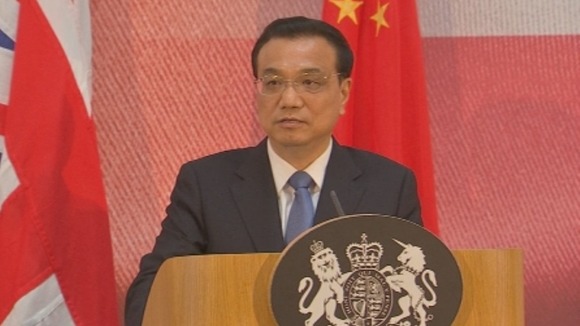 China's premier Li Keqiang has said the UK-China trade deals may mean a "win-win co-operation" that could benefit the "two peoples and the whole world."
Today's meeting at the UK-China financial forum comes after the signing of yesterdays trade deals, worth £14 billion.
In a speech on the final full day of his visit to the UK, Mr Li said that China and the UK should view each other's development as an opportunity for growth.