The Duchess of Cambridge donned a pair of headphones and tried to interpret codes during her visit to Bletchley Park where her grandmother worked.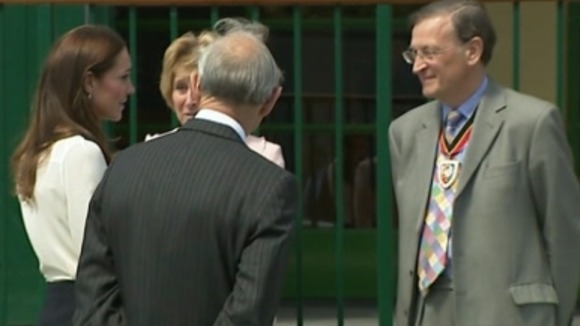 Valerie Glassborow worked as a civilian member of staff, probably as a duty officer, alongside her twin sister Mary.
Wearing an Alexander McQueen outfit, Kate greeted staff on a visit to mark a year-long restoration project at the Buckinghamshire site.
Read more: Duchess to meet grandmother's codebreaker colleague