Dozens of football fans were detained by security after some 200 Chile supporters stormed a World Cup media centre in the hope of seeing their team play against Spain.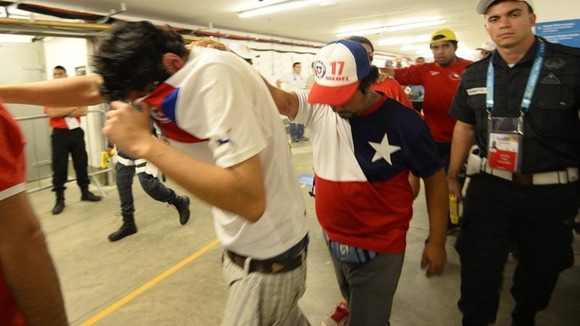 The crowd of ticketless fans reportedly charged through a security checkpoint at the Maracana stadium before smashing down a glass door and breaking down a temporary wall into the press room in a bid to get access to the stands.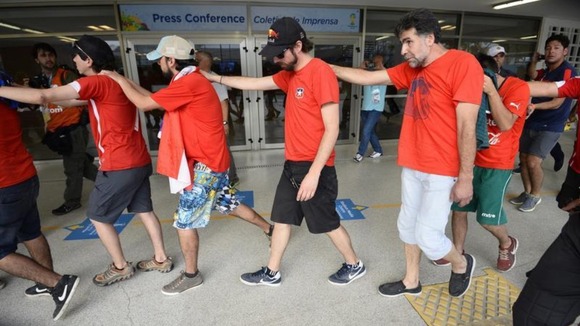 Around 30 people were detained by security. They were held seated on the floor and taken away by police in small groups. One female Chile fan was reported to have been injured in the scrum, and was taken outside in a wheelchair.
The incident has raised concerns for FIFA over security at the tournament.
More: Hodgson: England 'respectful but not worried' by Suarez