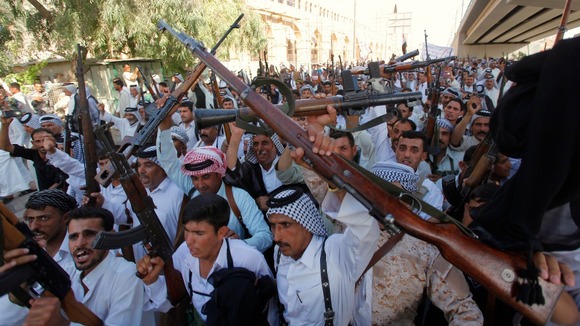 David Cameron has told the Commons that although events in Iraq may seem remote, they could potentially have an impact here.
The intelligence estimate is that there are up to 450 people from the UK fighting with the Islamist group Isis.
The Prime Minister's advisers said today that there had been 40 arrests amongst this group over the last year, and that 14 of them have had their passports confiscated.
That said, I am not sure I can recall hearing a debate in the House where the words of our leaders felt so irrelevant.
The truth is, we have already made clear that any kind of military action intervention is absolutely off the table, and it is hard to avoid the conclusion that there is any consistency at all over the last decade in our Middle East policy.
We have intervened in Iraq: that has not really worked by any analysis.
We partially intervened in Syria: to some extent that has helped create the current situation.
Where do we go next?
I think all our current leaders, with the greatest respect to them, have absolutely no idea.
Read: Battle for Iraq's oil continues as Obama considers action