Chancellor George Osborne has welcomed a Pound-Yuan Interbank Market between the two countries, stating that it will help Britain build further links with China, by getting its "currency used and traded in London".
Mr Osborne said that both the UK and China have made "huge steps forward" in building progress, saying that the future belongs to those "ambitious for reform."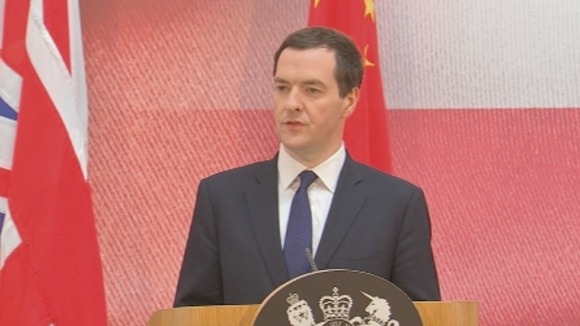 In a speech at Lancaster House in London, Mr Osborne said: "I believe the emergence of the Chinese currency as one of the world's leading currencies will be the next huge change in global finance.
"Quite bluntly, I want the City of London to facilitate that change and to be central to it," he said.