The Chancellor George Osborne will hold trade talks with the Chinese premier Li Keqiang aimed at deepening Sino-UK trade ties.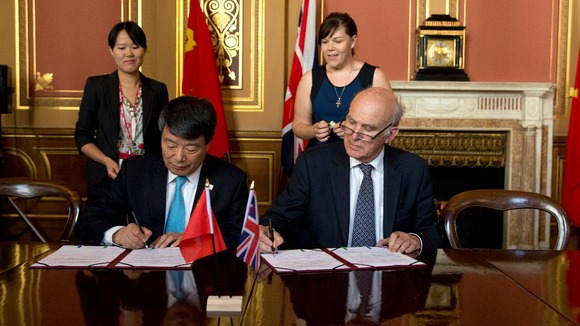 The meeting of the UK-China financial forum, on the final full day of Mr Li's visit to London, comes after the signing yesterday of trade deals between the two countries worth £14 billion.
Yesterday Mr Ling and his wife met with the Queen in Windsor Castle.