A US airline has issued an apology after an angry reaction to tweet it posted about the World Cup match between the USA and Ghana.
Delta posted a picture in which Ghana was represented by a picture of a giraffe, even though the animals are not native to the west African country,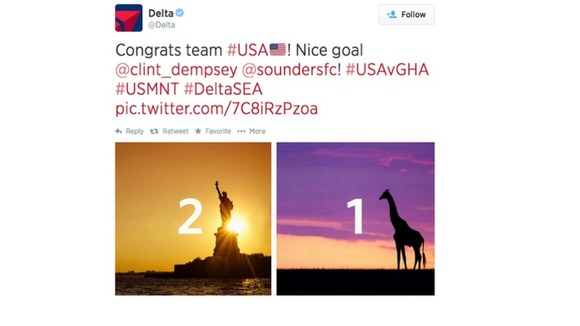 The mistake prompted a series of derisive responses on Twitter, with numerous users pointing out the geographical mistake.
Delta has now posted an apology message on its website, saying: "The image was both inaccurate and inappropriate. As a global airline, we understand the role images play in shaping global perceptions.
"We also recognize our responsibility to create messages that are both accurate and inclusive. We take this responsibility seriously."