The Iraqi government has asked for US air support to help counter Sunni militant group Isis, the top US military officer has confirmed at a congressional hearing today.
Read: Iraq 'asking US to launch air strike on militants'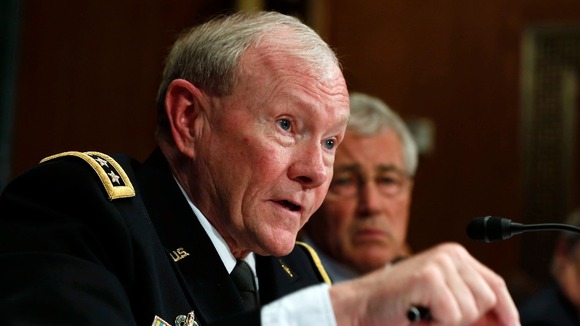 Army General Martin Dempsey, the chairman of the Joint Chiefs of Staff, told a Senate Appropriations subcommittee: "we have a request from the Iraqi government for air power" to counter Isis insurgents, but he did not say exactly when the request was made.
Read: The fall of Mosul: 'A chronic failure of a shining rabble'
Asked whether the US should honor that request, Dempsey responded indirectly, saying: "It is in our national security interest to counter Isil wherever we find them."
More: Video shows 'poorly organised' Iraq army troops failing to stop Isis advance into Mosul