The ceremony to swear in the new king of Spain has been designed to chime with times of austerity, palace officials said, mindful that more than one in four Spanish workers is jobless despite an incipient economic recovery.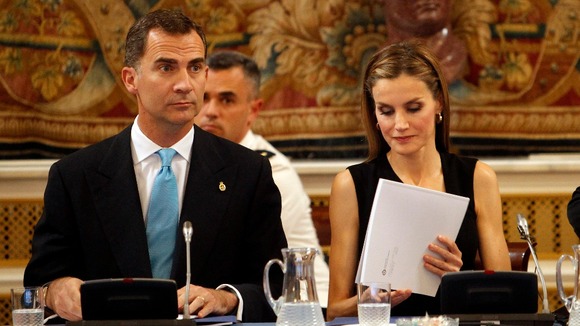 Hopes for the new king are high, and some believe that, despite his role being mainly symbolic as head of state, he will use his position to push dialogue over the challenge of a separatist movement in wealthy northeastern Catalonia.
Felipe, who is 46, will wear military uniform with a sash and swear loyalty to Spain's constitution before addressing the chamber. He will then be driven through central Madrid with hiswife, Queen Letizia, a former journalist.