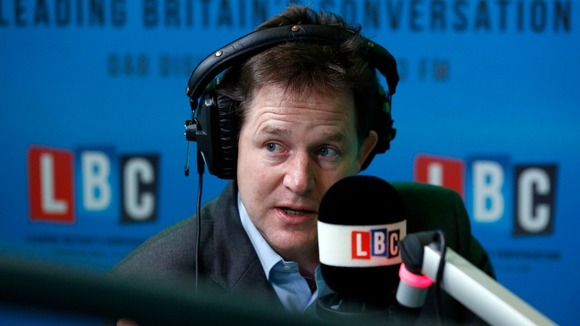 Nick Clegg has called on disgraced Liberal Democrat MP Mike Hancock to resign from the party after his apology for inappropriate conduct toward a female constituent.
Speaking on his weekly LBC radio phone-in, Mr Clegg said the Portsmouth South MP should resign from the party having already had the whip removed and his membership suspended.
The Deputy Prime Minister said: "He has made an apology that makes it clear that the way he behaved was totally and utterly out of order - as he himself has said - and crossed a line with a vulnerable constituent.
"He has caused huge, huge distress. Frankly, that has no role in the Liberal Democrats - the party I lead. He has no future in the party. He should resign."
Read: Mike Hancock MP settles with constituent over allegations