President Obama has told congressional leaders he does not need to seek lawmakers' approval for any action the US may take in Iraq.
The Senate minority leader, Republican Mitch McConnell, told reporters Mr Obama had "indicated he didn't feel he had any need for authority from us for steps that he might take".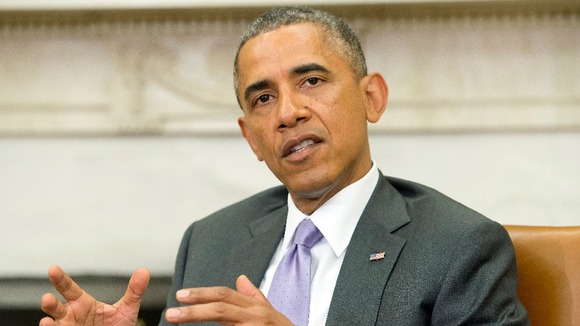 The Iraqi government has asked the US to launch airstrikes on positions held by Islamist militant group Isis, although it is not yet clear exactly what steps the administration is considering.
US Vice-President Joe Biden has had discussions with Iraq's Prime Minister, Nouri al-Maliki, about measures "to roll back the terrorists' advances", according to a White House statement.