England manager Roy Hodgson said the team was "more than devastated" by tonight's defeat against Uruguay.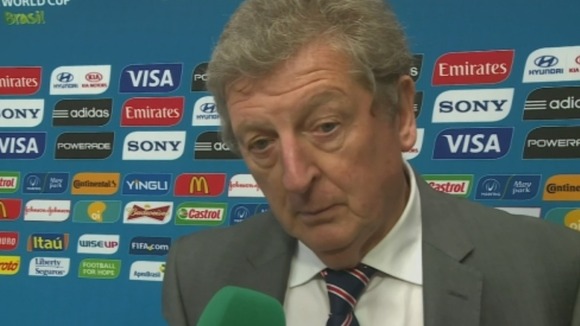 "We're more than disappointed, we're devastated," he said. "We believed we could do enough today to get a result in this game and we worked so hard to counter that first goal of Suarez's in the first half."
"I fully believed we'd go on to win the game or draw the game," he added.
More: World Cup: England lose out to Uruguay with 2-1 defeat