Virgin is to pay £430 million to the Government, a 58% increase a year, over the course of the extended contract to continue running the West Coast service.
The franchise serves more than 30 million passengers a year and covers areas including London, the West Midlands, Greater Manchester, Merseyside, Strathclyde and Lothian.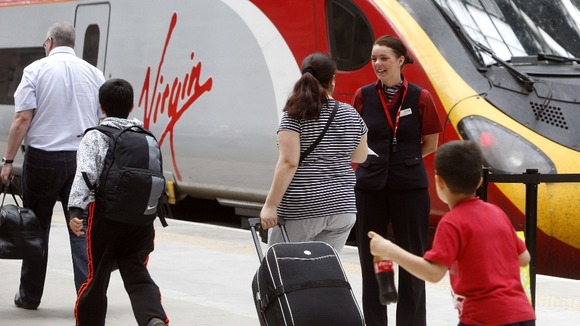 Virgin said 21 trains will have one of their first class carriages converted to standard class, resulting in an increase of 2,100 seats per day.
It will also aim to start new direct services between Shrewsbury, Blackpool and London from December, boosting connections for passengers.
"The West Coast provides a vital artery between London and Scotland and it is crucial we do everything we can to improve services on this much-used route," Transport Secretary Patrick McLoughlin said.
Read: Virgin wins rail deal extension to run West Coast service