The fire from ongoing clashes between Isis militants and Iraqi forces around Iraq's biggest oil refinery in Baiji, north of Baghdad, can been seen from space.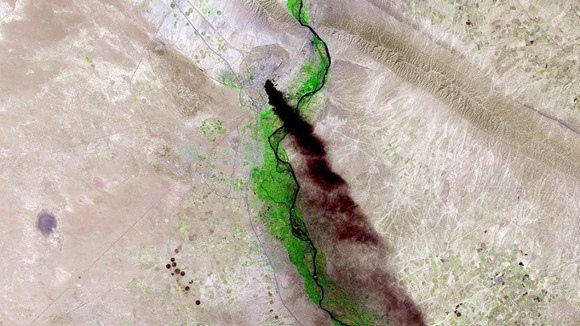 Read: Isis release last workers from Iraq's biggest oil refinery
The pictures come as Iraqi forces continue to gather north of Baghdad, hoping to strike back towards the oil refinery.
President Barack Obama offered up to 300 Americans to help coordinate the fight, but has so far refrained from granting a request for air strikes.
Watch: Battle for Iraq's oil continues as Obama considers action