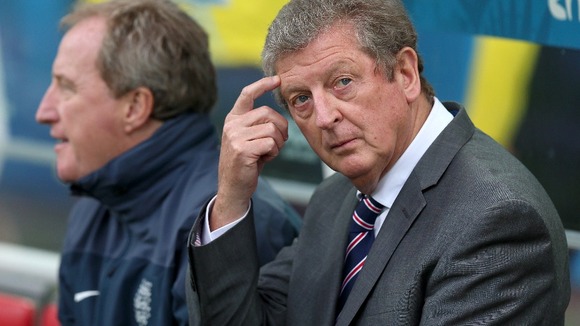 England coach Roy Hodgson has insisted he will not resign, despite England's World Cup hopes hanging by a thread after a 2-1 defeat to Uruguay.
"I don't have any intention to resign. I've been really happy with the way the players have responded to the work we've tried to do," Hodgson said after the game.
"I'm bitterly disappointed, of course, but I don't feel I need to resign, no."
He said if he were to leave the job it would be because the Football Assocation decide he is "not the right man to do the job".
Read: In pictures: Fans react as England lose 2-1 to Uruguay