A Scotland supporter was seemingly taking great joy in England's 2-1 loss in Sao Paulo last night after being pictured dancing and chanting with Uruguay fans.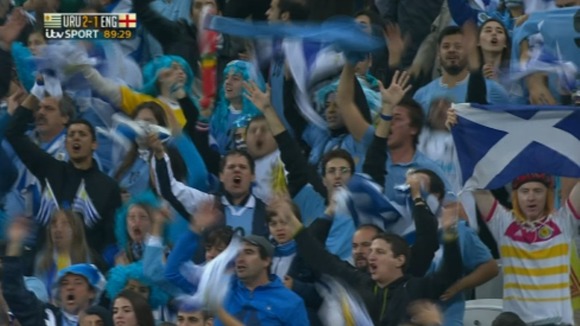 Read: Roy Hodgson has 'no intention of resigning'
He was wearing a tartan hat, Scotland's away shirt and lifting the country's flag in the air as he and Uruguay fans celebrated in the Arena Corinthians stadium.
The fan was spotted on ITV's coverage of the game and was seen celebrating in the 89th minute after Luis Suarez scored his second goal.
Read: In pictures: Fans react as England lose 2-1 to Uruguay