A 14-point peace plan designed to bring peace to the east of Ukraine includes the creation of a 6.25-mile buffer zone on the border with Russia, according to a leaked copy released today.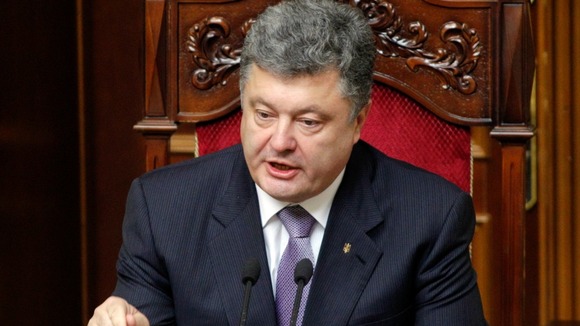 Ukrainian President Petro Poroshenko is expected to release the plan officially, following claims that fighters from Russia and supplies of guns and other military equipment have been coming into the country to support pro-Russian separatists.
The plan is also expected to call for early parliamentary elections to be held nationally as well as local elections in the regions.
Other points will offer freedom from prosecution for separatists who put down their arms and had not committed "serious crimes" and require all hostages to be freed.
Poroshenko has said the peace plan, once accepted, will come into effect as soon as he orders Ukrainian forces to cease fire.