Thousands of fighters wearing military fatigues marched through the streets of a Shi'ite slum in Baghdad after Iraq's Shi'ite-led government mobilised militia to send volunteers to fight the Islamist fighters of Isis.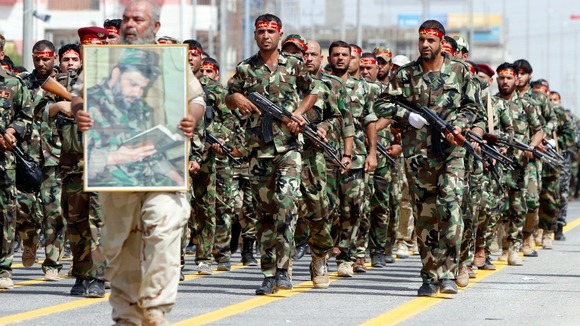 The fighters carried rocket-propelled grenades, semi-automatic rifles and trucks had mounted long-range rockets, including the new 3-metre "Muqtada 1" missile, named after Shi'ite cleric Muqtada Sadr, who has tens of thousands of followers.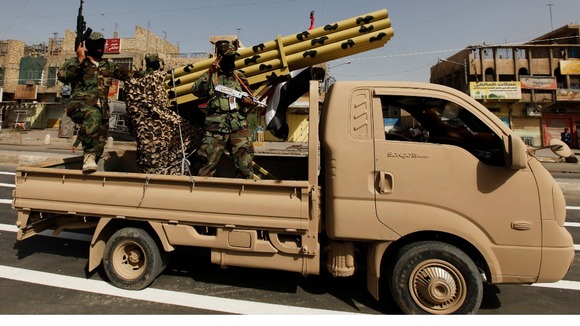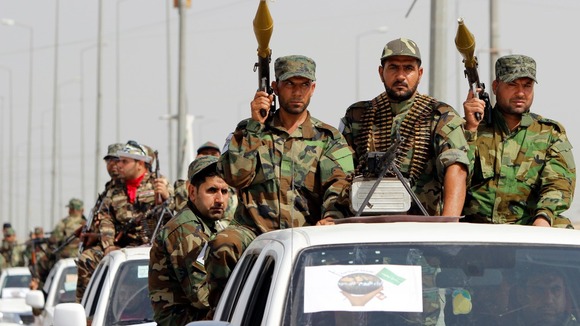 President Barack Obama has offered up to 300 U.S. special forces advisers to help the Iraqi government recapture territory seized by ISIL and other Sunni armed groups across northern and western Iraq.
Read: Obama: Up to Iraqi leadership to pull country back together again