A million people have been driven from their homes after Islamist militants seized wide tracts of northern and western Iraq 10 days ago, the United Nations said.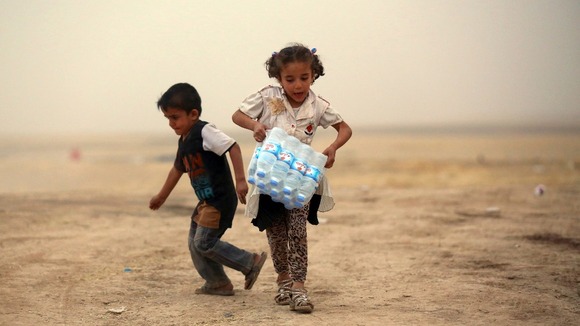 Around 500,000 people fled the northern city of Mosul after it was seized by Islamist militant group Isis.
Another half a million have been uprooted by fighting in Iraq's vast western province of Anbar where Sunni Muslim jihadi militants largely hold the main towns of Falluja and Ramadi.
Hundreds of thousands of people have found refuge in the Kurdish autonomous zone while others fled to neighbouring Jordan.
Obama: Up to Iraqi leadership to pull country back together again