Russia could face the threat of fresh sanctions unless it fails to defuse tensions on the Ukraine border, the White House has warned.
The US claimed it has intelligence suggesting Russia was accumulating tanks and military forces near its border with Ukraine.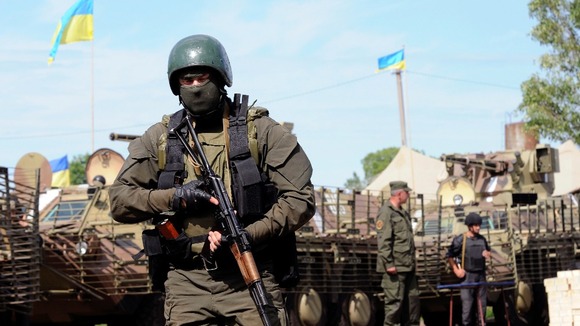 US President Barack Obama spoke with both French President Francois Hollande and German Chancellor Angela Merkel after Ukraine's president declared a week-long ceasefire in its fight against pro-Russian separatists.
Russia dismissed Petro Poroshenko's plan, claiming it was an "ultimatum" rather than an offer of peace.
After President Obama's conversations with the respective leaders, a statement said: "They agreed that should Russia fail to take immediate, concrete steps to de-escalate the situation in eastern Ukraine, the US and the European Union would coordinate additional steps to impose costs on Russia."