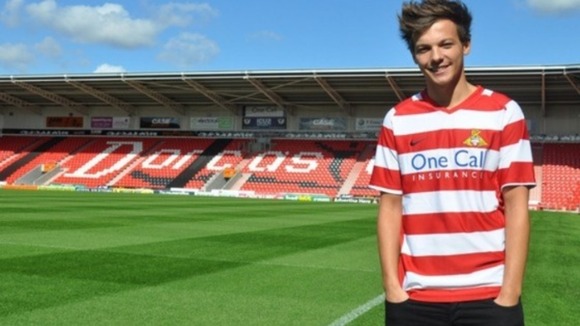 One Direction singer Louis Tomlinson is to charge Doncaster Rovers fans £250 per selfie in a bid to raise funds for the club.
The 22-year-old, who completed a takeover deal of the League One club with cosmetic surgery magnate John Ryan last week, said the pair are hoping to attract £2 million from supporters as part of their crowdfunding project.
The Tomlinson Ryan Trust has announced a series of ideas designed to boost club coffers.
According to the Trust's page, fans who bid £250 or more can "grab a selfie with Louis" before a home game. The price also includes a match ticket.
So far 32 people have taken up the offer, the website said.