Diego Maradona has accused Fifa of targeting Costa Rica after seven of their players were subjected to drug tests following their famous 1-0 win over Italy.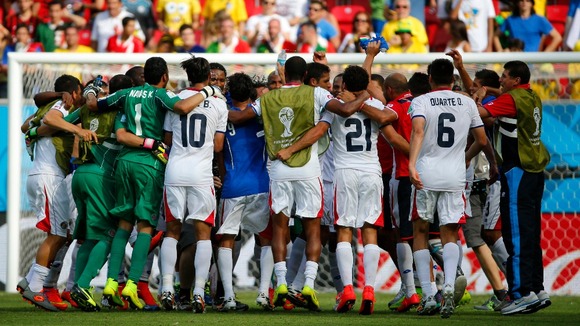 Two players from each team are required to undergo tests following each match at the World Cup, but the governing body ordered five extra Costa Ricans to be tested after Friday's win which sealed their progress to the last 16.
"Why test seven players from Costa Rica and not seven from Italy?" Maradona, who was sent home from the 1994 World Cup after failing a drugs test, said.
"This is only happening because some people are annoyed Costa Rica, and not the big teams, are going through, and so the sponsors won't pay what they'd promised."
Costa Rica's manager Jorge Luis Pinto also reacted furiously, claiming his players were being punished for their constant running through games.