England's "embarrassing" early exit from the World Cup must be a wake-up call that there is something "fundamentally wrong" with the national game, Rio Ferdinand has warned.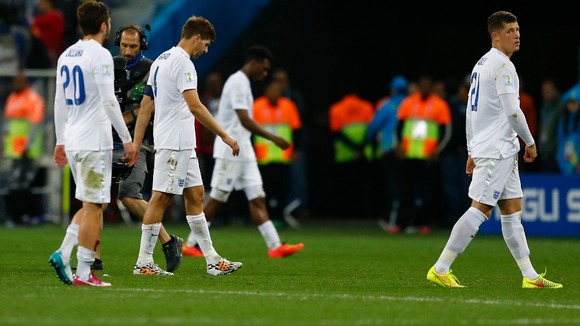 Costa Rica's 1-0 victory over Italy condemned England to their earliest elimination from the tournament since 1958, after defeats by Italy and Uruguay.
Ferdinand blamed England's "puddle deep" pool of talented players on a lack of facilities, quality coaches and playing opportunities for young players.
Writing in the Mail on Sunday, the former Manchester United defender said: "Enough is enough. England's embarrassing early exit from the World Cup needs to be a wake-up call that something is fundamentally wrong in our national game and it needs fixing or we'll be also-rans for ever."
Read: Wayne Rooney apologises after England's World Cup exit