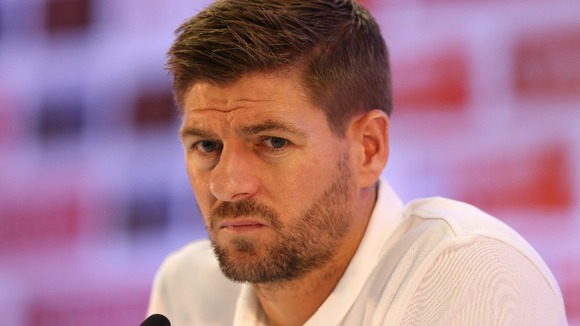 Roy Hodgson and Steven Gerrard have urged Harry Redknapp to "name and shame" players he claims sought help to avoid England duty when he was manager of Tottenham.
Redknapp, speaking on BBC Radio Five Live's Sportsweek programme, said he had dealt with "two or three" players who did not want to play for England during his three-and-a-half-year spell at White Hart Lane.
The England captain and manager responded, insisting no players in the current set-up held such feelings.
"Who?" Gerrard asked, "Name them. We need names. I don't know who he means. Five years ago? 10 years ago?
"If it's the case, it's disgusting."
Hodgson added: "In the two years I've been here, I've seen a greater interest in playing for England, so Harry's comments come as a bit of a surprise."
Read: Steven Gerrard plays down retirement rumours