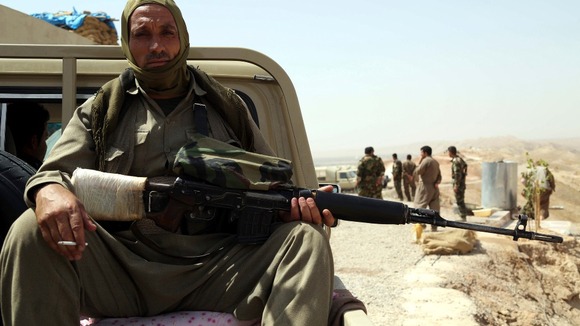 Britain could provide logistic support for US airstrikes against Islamist insurgents in Iraq, Cabinet minister Ian Duncan Smith has said, amid reports of a Cabinet rift over UK involvement in the growing crisis.
Mr Duncan Smith said "we have got to do what we can" to support the US if Barack Obama takes action against the extremist militant group the Islamic State of Iraq and the Levant.
The Work and Pensions Secretary suggested support for the US could take the form of supply and maintenance, but the Government has repeatedly ruled out military intervention by British forces.
The Sunday Times reported that there was a split within the Government over how much support the UK should be prepared to offer Mr Obama if he does decide to launch airstrikes.