US Secretary of State John Kerry has spoken about the "grave" security situation in Iraq during a visit to Egypt, saying the Islamic State of Iraq and the Levant, known as ISIS, is a threat not only to Iraq, but the entire region.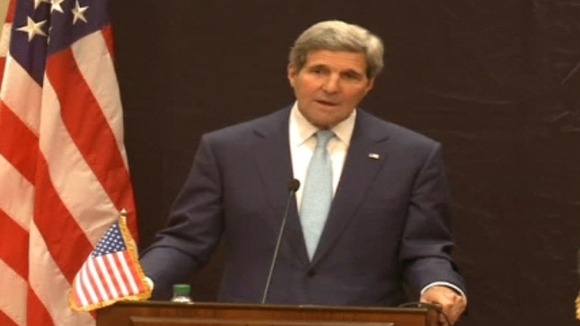 He was speaking in Cairo, where he has travelled for talks with President Abdel Fattah al-Sisi over Egypt's crackdown on the Muslim Brotherhood and the threat which the conflict in Iraq poses to the Middle East.
He described the Isis ideology as one of "violence and repression".