Militants have seized three strategically important towns as fighting continued in Iraq.
Sunni fighters captured the town of Qaim and its border crossing after killing 30 Iraqi troops.
Analysts claim the crossing could allow insurgents to establish a supply route in preparation for an assault on the Iraqi capital, Baghdad.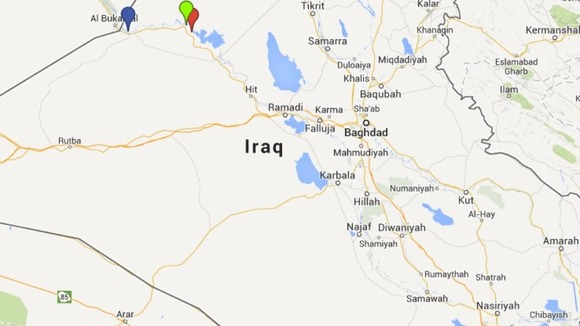 The towns of Rawah, on the Euphrates River, and the nearby town of Anah have also reportedly been captured.
The advances suggested militants planned on marching to a key dam in the city of Haditha, and Iraqi military officials have responded to the threat by sending 2,000 troops to protect the hydraulic power station.
Thousands of Shia militia fighters paraded through the streets of Baghdad earlier on Saturday in a show of defiance against the militants.