An 82-year-old woman is in hospital after being hit by an RAF parachutist with the Falcons display team in Weston-super-Mare today.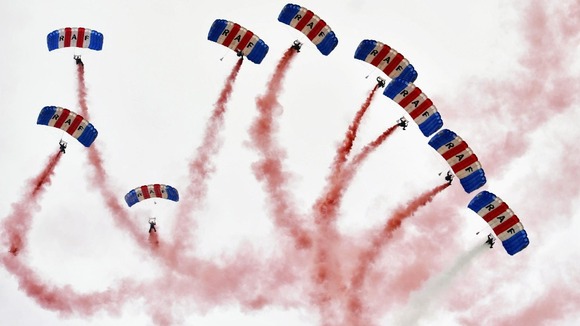 An air ambulance took both the parachutist and woman to hospital following the incident at around 1.20pm.
The parachutist was later discharged, while the woman is still being treated for non-life-threatening injuries.
Avon and Somerset Police said "There will be liaison between various agencies to ensure an appropriate investigation into the incident takes place."