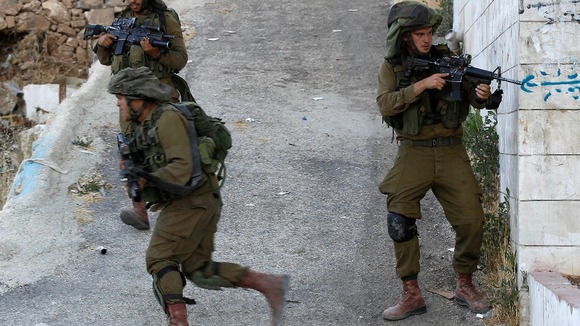 Two Palestinians died overnight during Israel's hunt for three Israeli teenagers thought kidnapped in the West Bank.
Israeli troops have heightened a crackdown on the Islamist group Hamas, which it blames for the disappearance of the Israeli boys.
Israeli soldiers carrying out raids in the city of Nablus fired at stone-throwing Palestinians, killing Ahmad Famawi, 26, residents and medics said.
A Palestinian hospital official said another man was killed by live fire in the city of Ramallah.
Israel has said its West Bank operation is twofold - to find Gil-Ad Shaer and US-Israeli national Naftali Fraenkel, both aged 16, and Eyal Yifrah, 19, who went missing near an Israeli settlement on June 13, and to deal a substantial blow to Hamas.