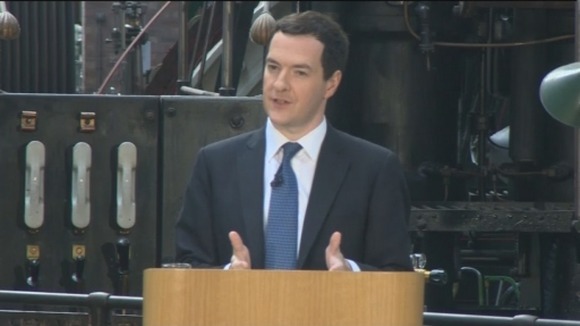 A new high-speed rail connection and better roads could create an economic "powerhouse" in the north of England to rival the success of London, George Osborne said today.
The Chancellor is proposing the new transport link between Manchester and Leeds to connect a collection of northern cities, which if combined could 'take on the world.'
He said he was prepared to back it up with money in the sum of '£6 to 7billion.'
He said: "It's a vision of how you create better road and rail links across the Pennines.
"We are about to commit, later this year, many billions of pounds to investing in our economy to try to bring together a vision of how the north of England can have this northern powerhouse."