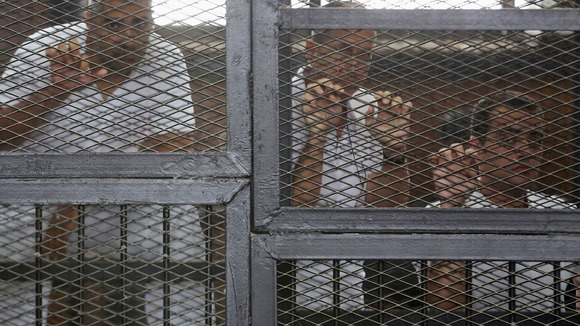 The Deputy Prime Minister has expressed his deep concern over the sentencing of seven Al Jazeera journalists in Egypt, saying that the British government will continue to press for an urgent review of their cases.
"The guilty verdicts handed down against Egyptian and international journalists in Egypt are deeply concerning," Nick Clegg said in a statement.
"They are illustrative of a regime in Egypt that is unfairly treating journalists, students and political activists on a very wide scale.
"The British Government will continue to press our Egyptian counterparts to both urgently review this case and to demonstrate a much clearer and more consistent commitment to freedom of the press and freedom of expression."