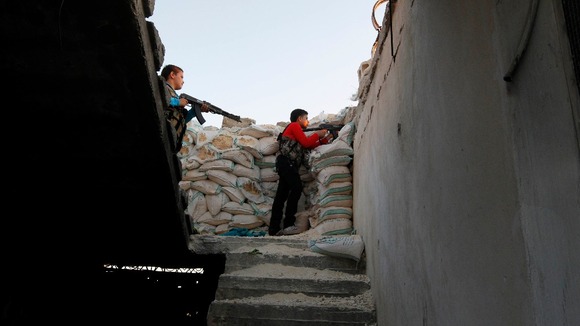 Middle-eastern militants including the Islamic State of Iraq and the Levant (Isis) are recruiting children for dangerous tasks including suicide missions, according to a new report.
The study from Human Rights Watch, documenting the experiences of 25 children and former child soldiers in Syria, found that some children were being recruited under the guise of schooling programmes.
Among the children interviewed by Humans Rights Watch were some thought to have acted as snipers and carried supplied to the front line during battles.
Along with Isis, children were also said to have represented groups such as the Free Syrian Army and Jabhat al-Nusra.
While the number of children killed during the Syrian conflict is not known, a Syrian monitoring group called the Violations Documenting Center has estimated that 194 male children have died in the country since September 2011.