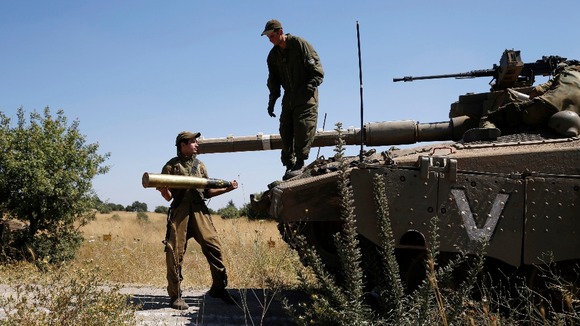 Israel has confirmed a number of air strikes on Syrian targets in retaliation to a cross-border attack that left a 13-year-old boy dead.
Israeli tanks fired at Syrian army positions in response to what an Israeli military spokesman described as an intentional attack.
The country launched more strikes later from the air and land at nine Syrian army positions. It confirmed direct hits on the targets.
"This is the most substantial event that we have had on the border with Syria since the beginning of the [Syrian civil] war," a military spokeswoman said after the killing of the boy.
Israeli officials initially said the boy, named Mohammed Qaraqara, was 15. However, his family later confirmed his age as 13.