US Secretary of State John Kerry has arrived in Baghdad in an unannounced visit for talks with Prime Minister Maliki and other Iraqi leaders.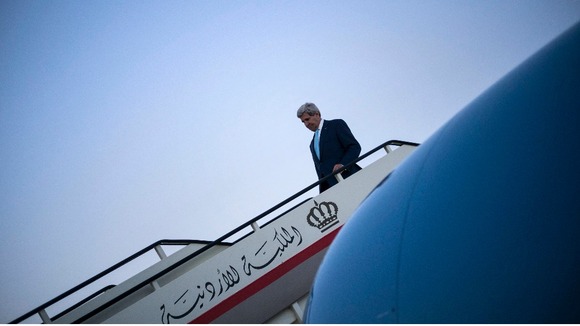 He is expected to press Prime Minister Nuri al-Maliki to form a more inclusive, less sectarian government to quell a Sunni insurgency that has swept much of northern and western Iraq.
State Department spokeswoman Jen Psaki said Kerry would:
"Discuss U.S. actions underway to assist Iraq as it confronts this threat and urge Iraqi leaders to move forward as quickly as possible with its government formation process to form a government that represents the interests of Iraqis."