Three journalists have been sentenced to seven years in jail in Egypt on charges of helping the Muslim Brotherhood and reporting false news, Al-Jazeera said.
Read: Al-Jazeera journalists sentenced to 7 years in prison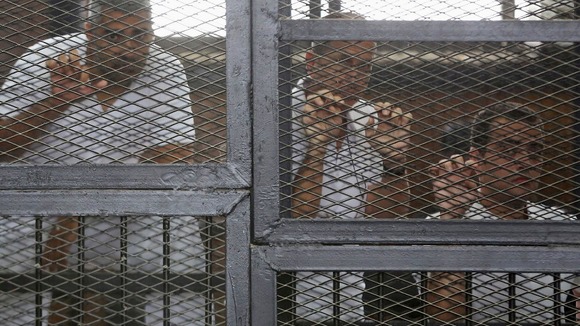 Peter Greste, Mohamed Fahmy and Baher Mohamed, who work for Al-Jazeera, were arrested in December in Cairo as they covered the army's removal of Mohamed Morsi, last July.
Mohamed was sentenced to an additional three years for possession of ammunition.
Other Al-Jazeera journalists were tried in absentia.