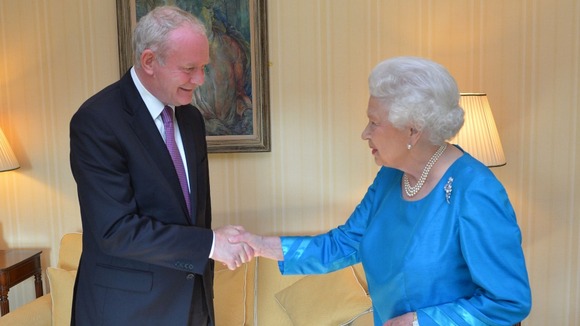 Deputy First Minister of Northern Ireland has praised the Queen as a passionate supporter of the Northern Ireland peace process after they held their first ever one to one meeting.
The Sinn Fein veteran and former IRA commander described his ten minute private audience with the monarch at Hillsborough Castle in Co Down as "very nice" and "useful".
It was the Queen's third encounter with Mr McGuinness but their first on an individual to individual basis, an event that some see as an effort to 'normalise' relations between Irish republicans and the British establishment in the post conflict era.