The Queen and the Duke of Edinburgh will visit one of the few thrones in the British Isles that does not belong to them - by taking a tour of the Game of Thrones set in east Belfast.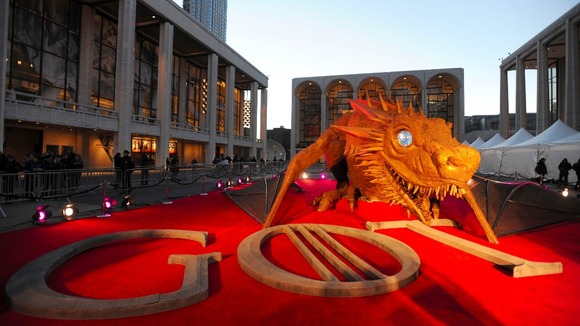 Game of Thrones follows the epic battle for the Iron Throne, as north fights south in a dynastic civil war based on the Wars of the Roses.
The Royal Couple will tour the Painthall studios in the city's regenerated docklands where much of the popular HBO series is filmed.
Northern Ireland is fast developing an international reputation as a leading filming destination, with the powersharing administration at Stormont offering attractive incentives to producers to film in the region.
Game Of Thrones is estimated to be the biggest TV production in Europe and its first four seasons have been credited with bringing a direct economic benefit of £82 million to Northern Ireland, creating the equivalent of more than 900 full-time and 5,700 part-time jobs.