The jailing of three journalists in Egypt on terror charges has provoked Foreign Secretary William Hague to summon the Egyptian ambassador for an urgent meeting.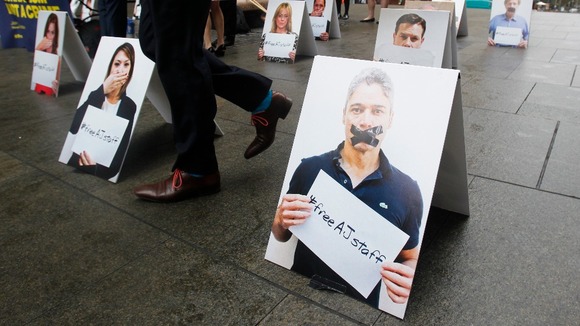 "I am appalled by the guilty verdicts handed down today against Egyptian and international journalists in Egypt. Amongst those found guilty were two British journalists, Sue Turton and Dominic Kane, who were being tried in absentia," Mr Hague said.
"British ministers and diplomats will continue to urge the Egyptian government to demonstrate its commitment to freedom of expression by reviewing this case as a matter of urgency and I have instructed officials to summon the Egyptian ambassador to the Foreign and Commonwealth Office today."
More: Amnesty: Jailing of Al-Jazeera journalists 'a dark day'