David Cameron's call for a vote on Jean-Claude Juncker's appointment as European Commission President has been accepted by the president of the European Council, Herman van Rompuy.
Downing Street said the Prime Minister and Mr van Rompuy agreed to the vote if European leaders cannot agree a "consensus-led approach" on who the next Commission President will be".
A statement from No 10 after the talks said: "The prime minister asked President Van Rompuy to prepare the European Council for a vote on Mr Juncker's nomination.
"Should the European Council choose to depart from a consensus-led approach when it meets this week. President Van Rompuy agreed to work through how a vote would proceed."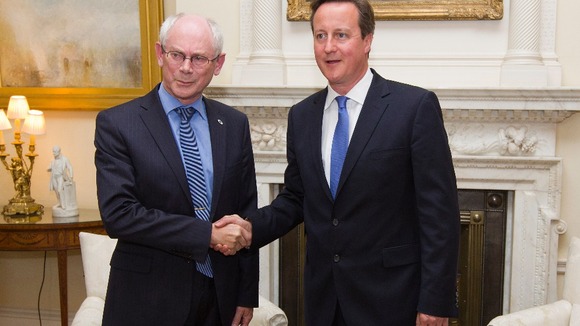 Read: Britain 'could lose' vote to block Juncker appointment