Italy's Georgio Chiellini has said Uruguay's Luis Suarez should have been shown a red card after an alleged bite during their World Cup clash.
Speaking to Italian sport newspaper Gazzetta, he said: "Marchisio's sending off was ridiculous but more so the fact that Suarez wasn't sent off.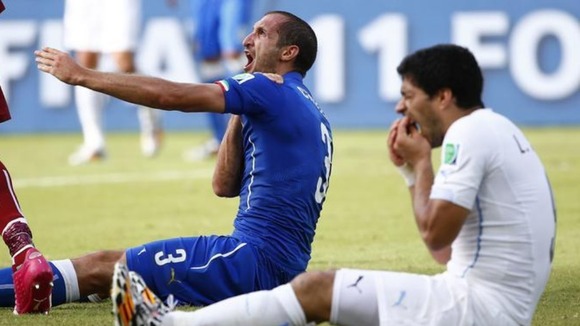 "There's the will to protect champions but... The referee should have shown him a red card.
"There's a clear simulation after, a clear sign that he had done something that he wasn't supposed to.
"The gesture is clear. Referees document themselves on players and Suarez has a very clear history."
Italy lost the Group D game against Uruguay 1-0.