Three England fans have shown a banner detailing the high cost of their trip to Brazil - but can still see the funny side.
The tongue in cheek banner reads: "Flights to Rio - £1,200. Enjoying the ambiance - £2,000. Accommodation - £2,000. Arriving after elimination - priceless."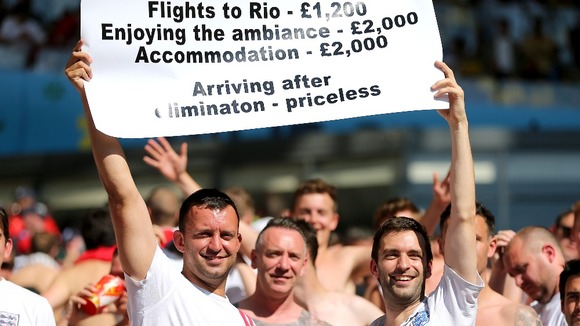 England currently draw 0-0 with Costa Rica in their last World Cup match.
More: Watch the match between England and Costa Rica on ITV Sport