Sudanese authorities have re-arrested Meriam Ibrahim just one day after she was freed from death row. She is being detained along with her husband and two children after the family tried to board a plane in Khartoum.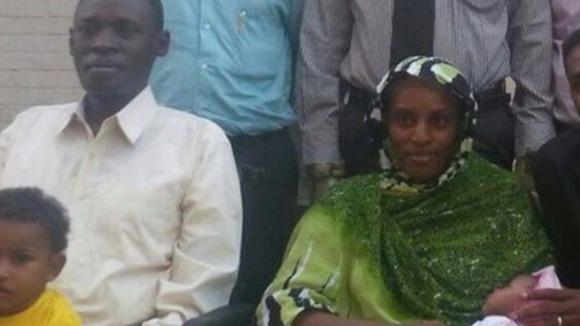 Read: Meriam Ibrahim pictured smiling after release
Meriam was sentenced to death last month after converting to Christianity from Islam and gave birth to a baby girl in prison.
Sudanese security forces gave no indication why she was re-arrested.