Italy's Giorgio Chiellini has claimed he was bitten by Uruguay's Luis Suarez during their 2014 World Cup Group D final match in Natal.
Chiellini held onto his arm after the incident, while Suarez held onto his own teeth.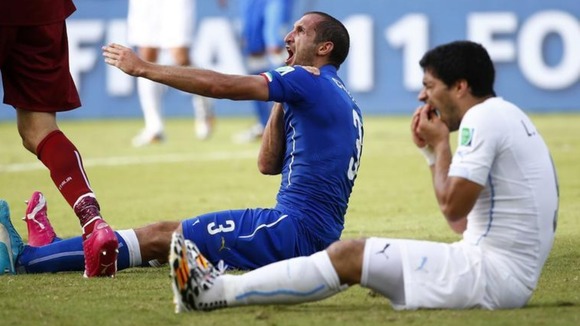 Chiellini was also seen pulling down his shirt to expose his shoulder, claiming to show an apparent injury.