BBC staff and journalists taped their mouths up during a protest in London today to express their outrage at the imprisonment of Al-Jazeera journalists Peter Greste, Mohamed Fahmy and Baher Mohamed.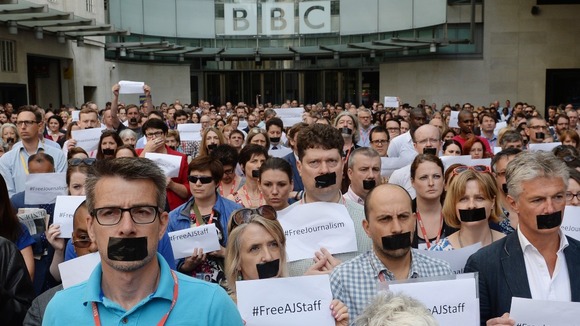 Hundreds of supporters stood outside their office with many carrying papers saying "#FreeAJStaff" while hashtags including #journalismisnotacrime have been trending worldwide.
Radio 4 presenter Julian Worricker said the protest was really important because they represented all journalists.
He said: "They were just doing their jobs and they end up jailed for seven years. There by the grace of God go all of us."