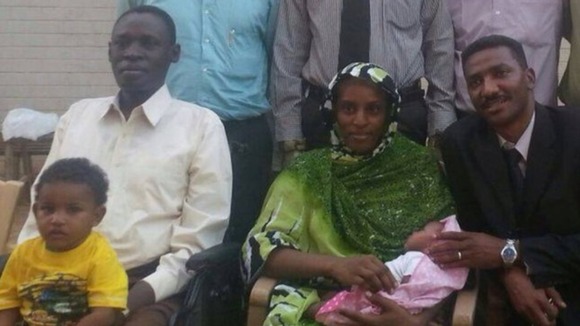 Mariam Yahya Ibrahim, who was re-arrested today hours after her release from the death row, has been sent to a police station in Khartoum for questioning over providing forged information, her lawyer said.
The 27-year-old Sudanese Christian convert was detained along with her American husband and two children as they tried to board a flight at Khartoum airport earlier today.
It was unclear where they were heading, but two diplomats said they suspected they were trying to go to the United States via either Cairo or Juba.
Her lawyer, Mohaned Mostafa, told the Reuters news agency he was with her at the police station and the police wanted to question her about providing forged information.
He was unable to immediately provide further details.