Sunni militant fighters have gained full control over Iraq's biggest oil refinery, in Baiji, north of Baghdad, according to media reports.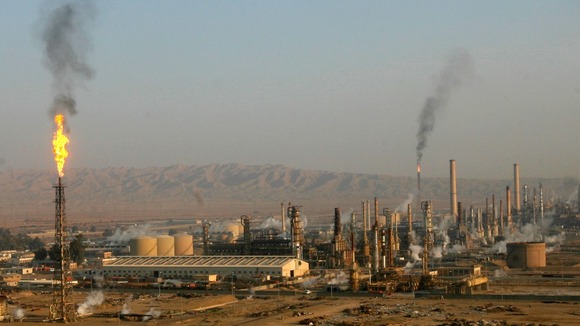 Isis and other Sunni groups have been attacking the refinery for the past ten days. The complex supplies a third of Iraq's refined fuel and the battle has already led to petrol.
A rebel spokesman told the BBC that the refinery would be handed over to local tribes to administer, and the fighters would continue their march towards Baghdad.
Watch: US vows help as Isis threaten to redraw Iraq's borders