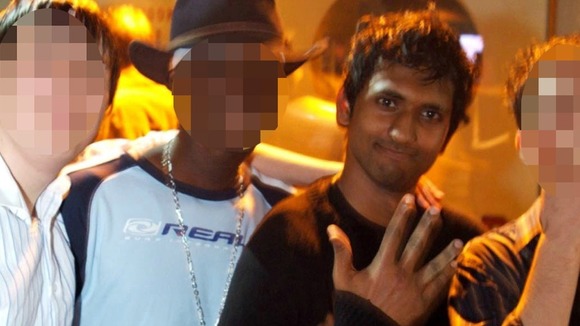 A new photograph has emerged of Abdul Raqib Amin, a British man who appeared in an Isis militant recruitment video, before he was 'radicalised' by Islamist extremists.
Taken on a night out with friends in Aberdeen a few years ago when he was in his early twenties, clean-shaven smiling and posing jokily with friends, he is just another young man on a night out in town.
A former schoolmate, Naz Hussain, 28, said of Amin's appearance in the Islamist militant video: "He was really popular, everyone knew him. All his old classmates, they just can't believe it."