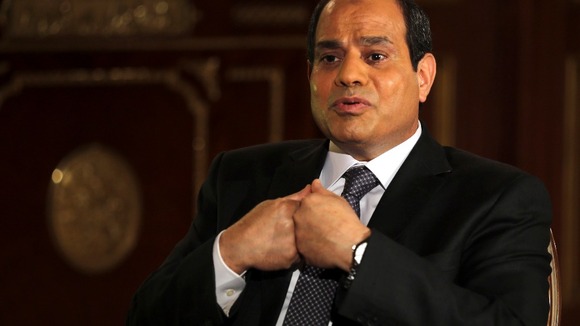 Newly elected Egyptian President Abdel Fattah al-Sisi has said he would not interfere with judicial verdicts, following an international outcry over lengthy prison sentences given to three Al-Jazeera journalists this week.
Sisi said Egypt's authorities would respect the independence of the judiciary.
He added: "We will not interfere. We must respect judicial rulings and not criticise them even if others do not understand this."