The Queen has arrived at a notorious former jail in Northern Ireland on the second day of her three-day visit.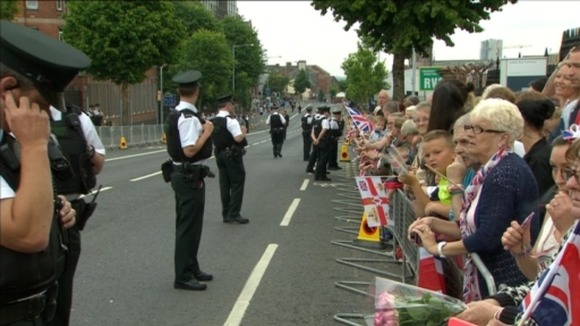 Her Majesty was greeted by crowds waving Union Jacks on the side of the road leading up to Crumlin Road Gaol.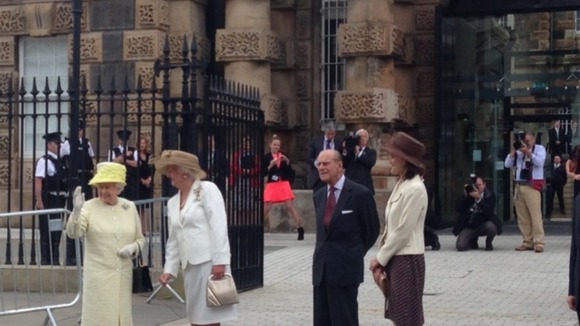 She was also greeted by Northern Ireland's First Minister, Peter Robinson and his deputy, Sinn Fein's Martin McGuinness.