Crew members from the sunken South Korean ferry have arrived at a court in Gwangju, the closest city to the scene of the disaster, to face charges ranging from negligence to homicide.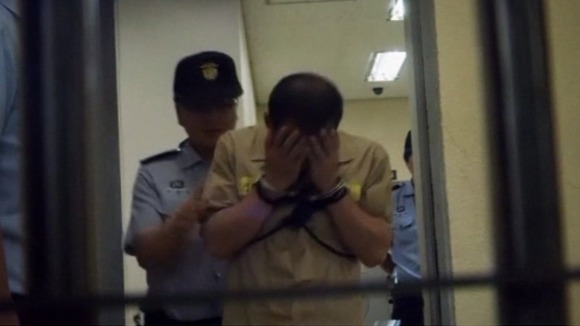 Captain Lee Joon-seok was escorted in handcuffs to the court along with the 14 surviving crew members responsible for the ship's navigation.
Lawyers and prosecutors are today expected to begin their arguments and start questioning defendants.
Captain Lee Joon-seok, 68, and three senior crew members have been charged with homicide, and could be sentenced to death.
Two were charged with fleeing and abandoning ship, which carries a maximum sentence of life imprisonment. Nine were charged with negligence, which can carry jail terms.